A few months ago, when I was visiting my brother in Denver, he introduced me to Five Guys hamburger restaurant. Now I'm hooked. Each restaurant is clean and well lit, decorated with bright white and red tiles, and easy-to-read signs. There is a big box of peanuts for you to help yourself from while you're waiting. The burgers themselves are as fresh as you will find (they use no freezers), and the french fries are fantastic.
But what really sets Five Guys apart is its menu. Check it out (click it to biggify):

As you can see, there's not much there. They basically sell only five things: burgers, hot dogs, veggie or cheese sandwiches, fries, and soft drinks. You can add cheese or bacon or both to your burger or dog. You can choose a single patty (called a "Little Hamburger") instead of the regular double patty. You can have your fries Cajun style instead of regular. And you can add all the usual toppings for no extra cost. And that's it.
The menu is simplicity itself. They focus on a handful of items and they make them exceptionally well. Customers are not overwhelmed with a bunch of choices. It's basically, "Burger, hot dog, fries, and what do you want on them?" Couldn't be easier.
Contrast this with the complexity of the current menu at McDonald's. There are too many categories with dozens of items, many of which aren't even clear about what species they're in. (Just what the heck is a "Big 'n' Tasty" anyway?) Customers who don't go to McDonald's frequently and order their usual are forced to wade through too many choices while people wait in line behind them.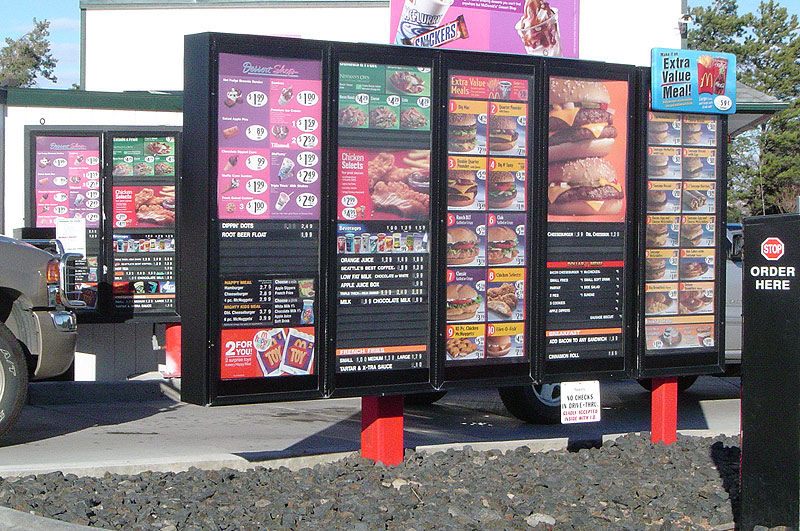 What is more, with so many different food items to prepare, it's unlikely that they're all going to be good. Better to do a few things well, like Five Guys does (Five Guys do?), than to do too many things mediocrely.
The biggest irony here is that when McDonald's started out, its menu looked much like Five Guys': just burgers, fries, shakes, and soft drinks.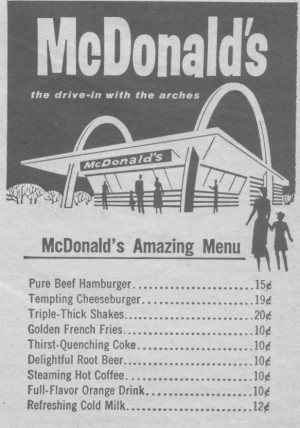 Many businesses think that customers want a lot of choices. But too many choices tend to annoy customers and paralyze them with indecision. Too many choices takes away from the pleasantness of the experience, and eventually drive customers away.
No matter what business you're in, don't fall into the trap of thinking you need to offer your customers a lot of choices. Instead, focus on doing what you do best, and don't do anything else. It's easier for you, and easier for your customers.