Lot of talk lately about online privacy, what with Google dramatically changing their policies recently. Facebook users have always had an uneasy feeling about the privacy of their postings, and Facebook hasn't done a great job of educating its users.
One of the trickiest things has been commenting on other people's posts, then being surprised to learn who can read those comments. To help with that problem, here is a very simple chart to tell you who can see your Facebook comments: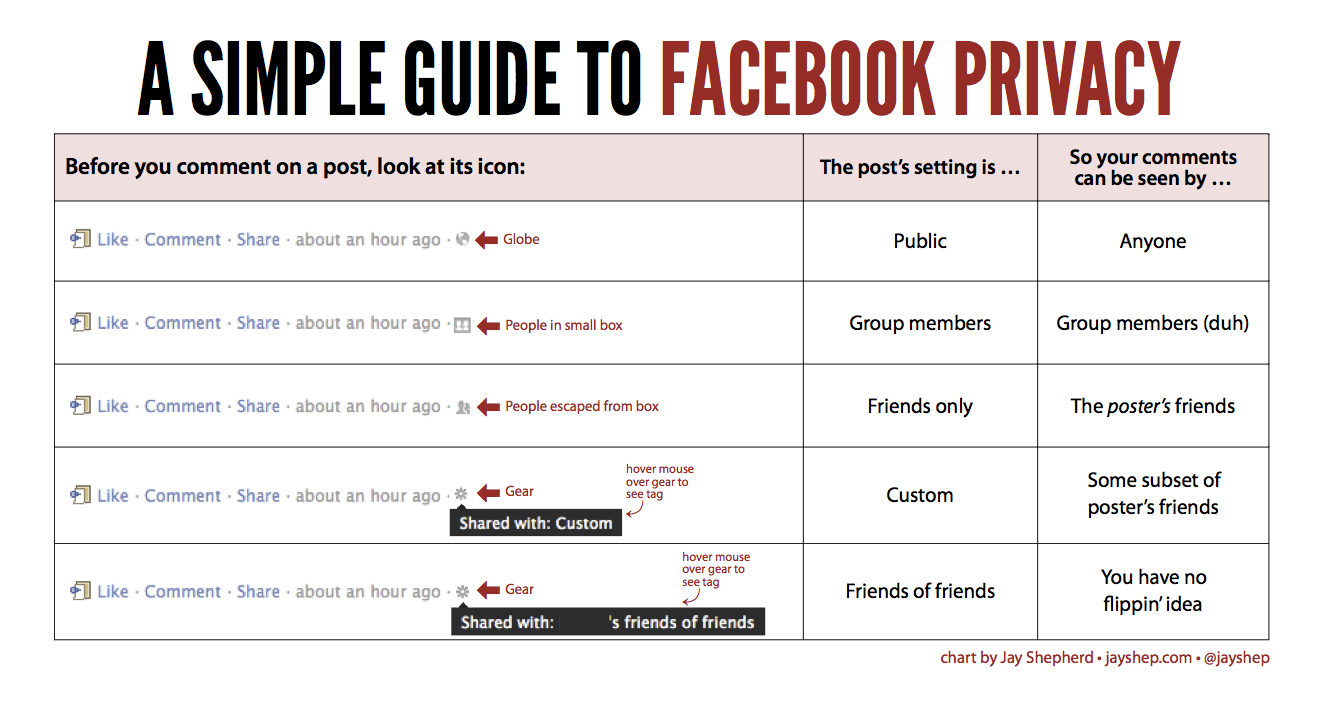 Click it to embiggen. You can also download it as a PDF. Feel free to share it.